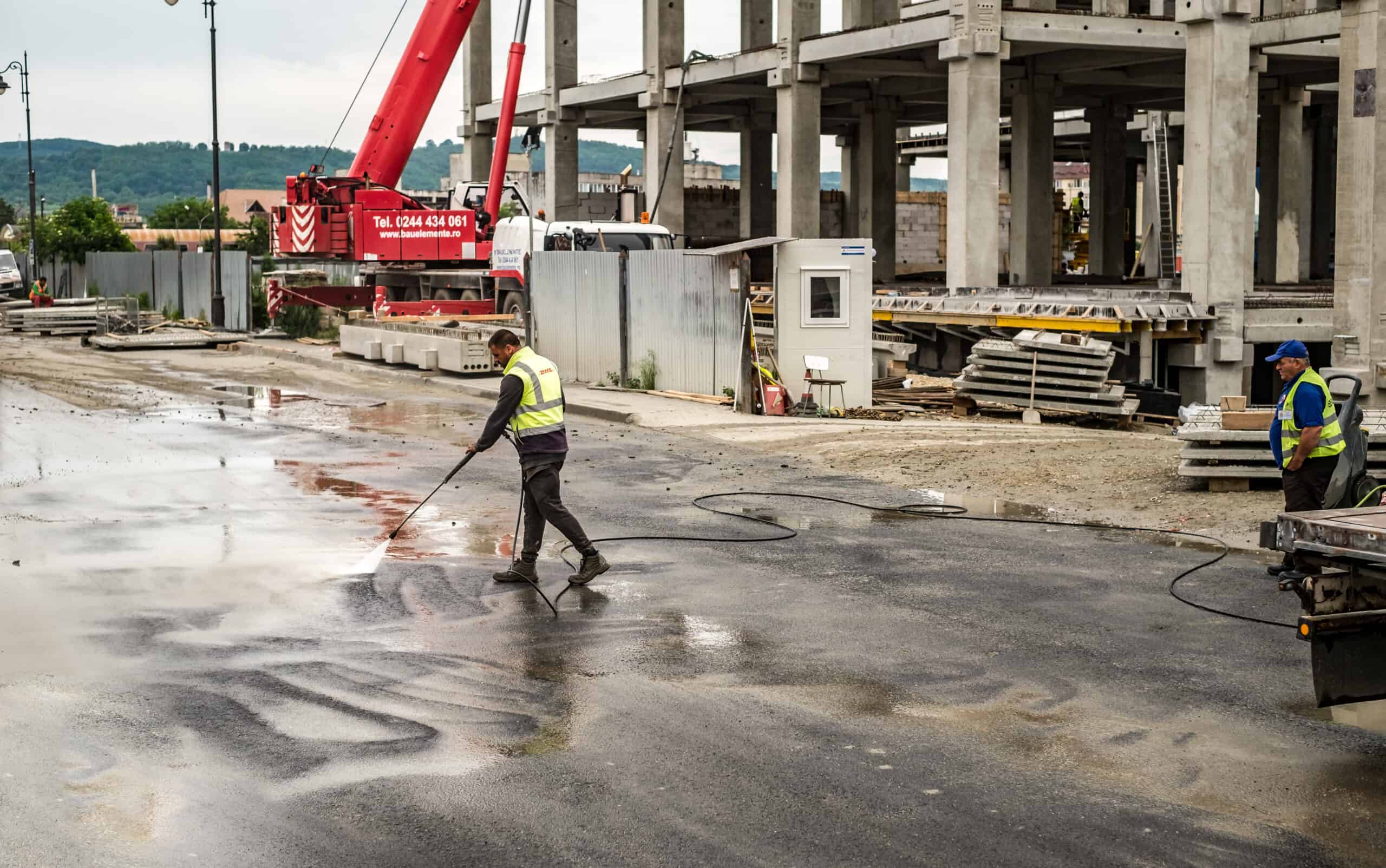 Construction can be a messy business – but it doesn't have to be.  
Dirt and dust are natural consequences of construction and renovation, but all that grime can make everything look dingy, lessening the impact of newly constructed or renovated buildings. Our cleaning crews have the experience and equipment needed to clean off the dirt and stains that accumulate during construction, helping show your finished construction project in the best possible light.
Click to Read More
Construction Site Power Washing
Our team of professional cleaners has the expertise needed to quickly and efficiently clean newly constructed or renovated buildings, as well as the surrounding area. Don't settle for just a quick rinse – our power washing services will thoroughly clean your property's exterior and windows, and have the pathways, driveways and other outside areas clear of dirt and debris and looking spotless.
No matter the size of the construction or renovation, we can help! We have experience cleaning many types and sizes of buildings – from one-story homes to high-rise offices to entire apartment complexes. Our power washing services can remove mud and dust, as well as get out stains left behind from construction.
Clean-Up Done Right
Power washing a building's exterior isn't as simple as spraying everything down. The first step to a successful cleaning job is a full walk-through of the property, to assess the materials and to identify any obstacles or unique architectural features that could pose a challenge.  We'll work with you to identify any problem areas, and make a plan to best clean your property with all possible care. 
With our window washing and siding cleaning expertise, we are well equipped to clean any and all exterior surfaces. 
About PDX ProWash
PDX ProWash is committed to a cleaner and safer Portland. If you have been looking for a "construction site cleaning service near me", then we are your team! We will schedule all work to fit your timetable, complete the work to meet or exceed your expectations and invoice without any personal contact (if preferred). We are still mindful of COVID-19 and can provide "no-touch" invoicing.